Girl Scout Troop 1631
Girl Scout Troop 1631 of Bellingham Wa, Troop 1631 meets at St. Paul's Academy. Our meeting dates & times are the 1st and 3rd Thursday of every month from 6pm-8pm. Come join us!
Cookies Pre-Sales
begin in January...




Contact the Site Administrator

Adventure Trip 2015

We are beginning to plan the Adventure Trip for 2015. We are unsure of the dates but will need a commitment and deposit by December 4th. More details will follow.
We begin each meeting with a game or a team building activity. Then we break out into Patrols. Each Patrol contains 5-6 girls of similar age. The girls then work on the activities that they have previously planned. About three times a year the girls are asked to plan which activities they want to work on. They may choose try-its, merit badges, or other awards. During nice weather we may take the girls outside to do large group activities, such as team building or games. We end our meetings with a Friendship Circle. Occasionally we will begin and end the meetings with a flag ceremony.
During the summer outdoor events are planned such as camping, hiking, hot air balloon rides, and picnics with games.
We want to include any girl that is interested in Girl Scouts, therefore we do not impose a size limit to our Troop. We accept girls of all ages and abilities. In order to make this successful we need parents to participate in Troop activities and adventures as well as become trained leaders.
Samantha King
Troop 1631 Leader
360-319-9837
Troop1631@yahoo.com
Meetings are on the first & third Thursdays of each month, except for July and August. We meet at St. Paul's Academy on 3000 Northwest Avenue Bellingham, WA 98225-1607 from 6:00 – 8:00 pm.
The cost is $12, which is what Girl Scouts of Western Washington requires for each girl to be registered. Generally we do not ask for any additional money for activities or supplies. We pay for activities and supplies through Cookie Sales and fundraising events.
For families who might otherwise be unable to afford fees, financial assistance is available to help cover some costs.
Just come to a meeting, email us or give us a call. Join today!
Girl Scout Promise
On my honor, I will try
To serve God* and my country,
To help people at all times
And to live by the Girl Scout Law.
Girl Scout Law
I will do my best to be
honest and fair,
friendly and helpful,
considerate and caring,
courageous and strong, and
responsible for what I say and do,
and to
respect myself and others,
respect authority,
use resources wisely
make the world a better place, and
be a sister to every Girl Scout
* May be replaced by a word that reflects your spiritual beliefs.
In order to fund all the activities and related awards/recognition we need to have fundraisers. This is a list of typical events:
Night Hike

Halloween Party

Princess Ball

Spring Encampment

Garage Sale
It is important for all Scout families to participate in these activities. It makes for a more successful event.
Leadership is the most important part of Girl Scouts. Volunteering is such a rewarding experience. You get to watch girls learn and grow and have experiences that they may not otherwise have. We are always happy to have new adults join our team. If you are interested please let us know.
All volunteers must complete the volunteer application process, including a criminal background check. It is also recommended that each volunteer take "Getting Started". There is a variety of training available for different types of activities that the girls can participate in. Some of these are offered online, by mail, or at a training event. To see all the training opportunities see the Girl Scouts of Western Washington website www.girlscoutsww.org.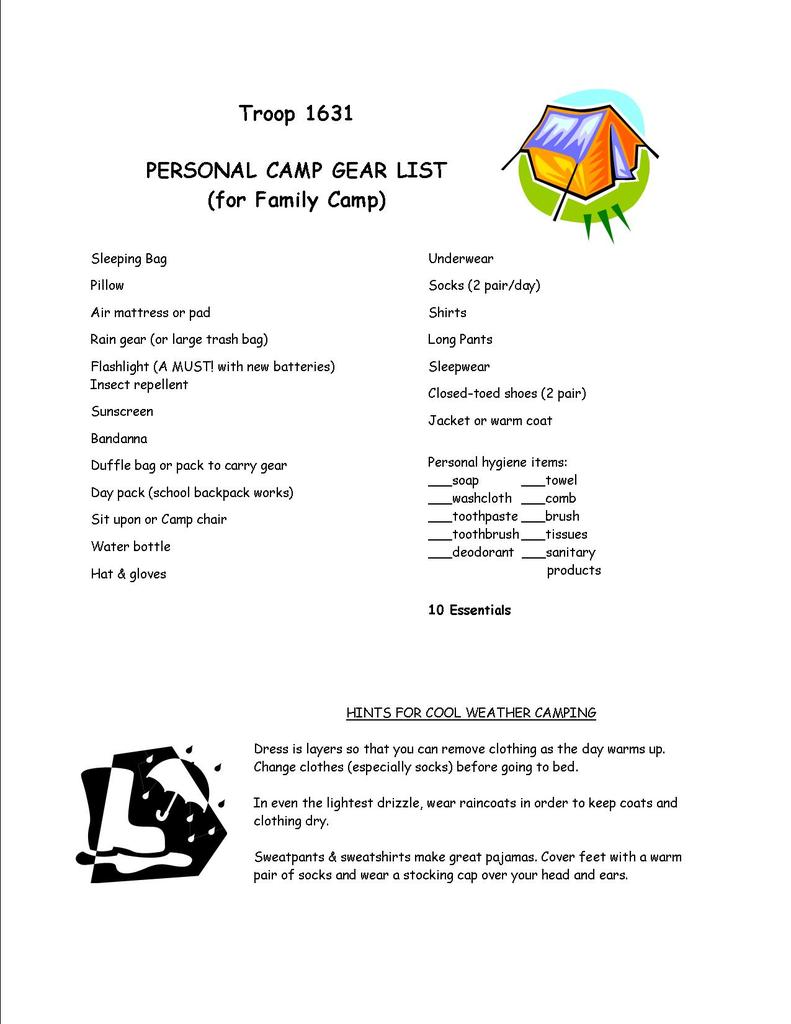 SUPPORTERS
We thank you for your support!